Versions of the book
In education there is no one-size-fits-all approach. Good teaching is tailored to the students.
We don't believe that one version of the book is right for everyone. So we have different versions of You can teach this class and we hope one (or more) of the following will suit you.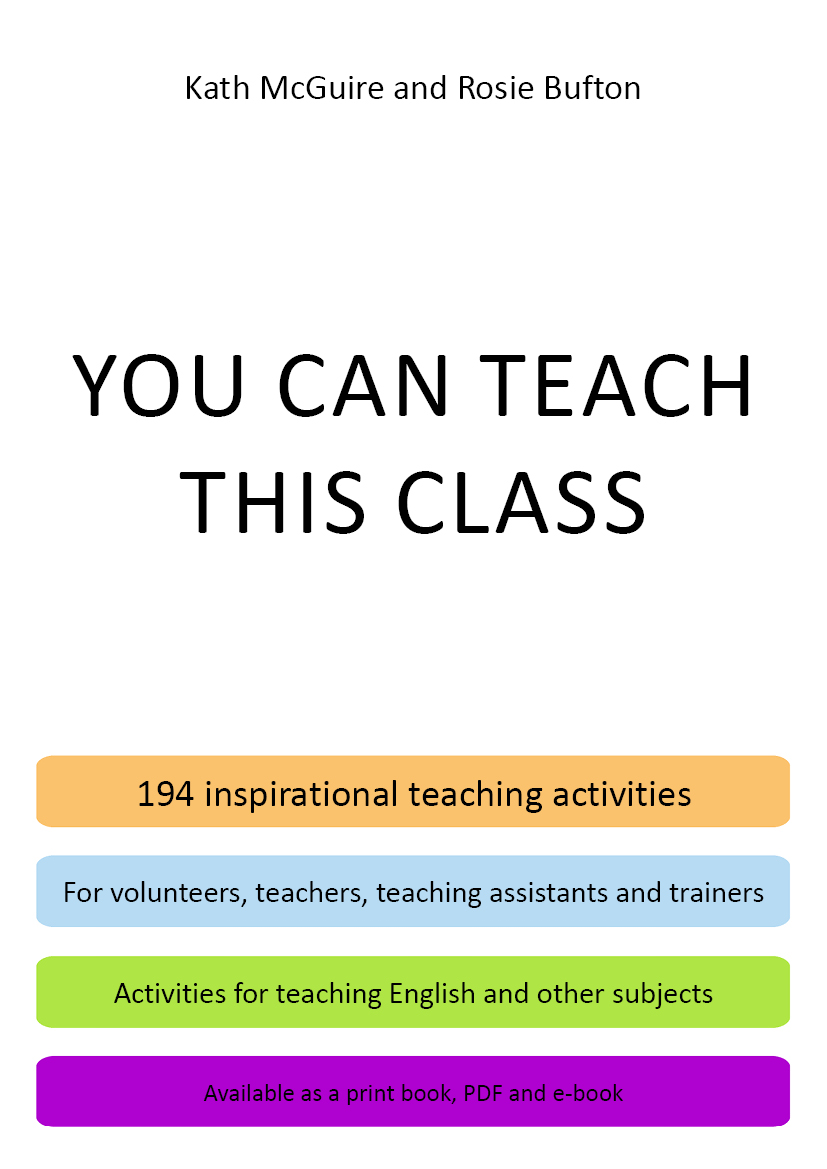 The PDF
The book is now available as a full colour PDF. Click here to buy it through Lulu.
The printed book
We don't have a printed book, but you can print the PDF (either in colour or in black and white). It will print nicely on A4 paper, and you may wish to print it single sided so that you can easily look down the sidebar as you flick through pages. Printing and storing it plastic pockets or directly in a binder means that one copy can stay in the staff room and staff can remove the pages they want to use as they want them. We also have an alternative PDF that will print double sided with notes pages on the facing pages of each activity. Get in touch if you'd like this version.
The ebook
For those travellers who like to travel light, an EPUB version is available through Lulu. This is readable on your favourite ereader (Kindle, Nook, Apple iBookstore, or Kobo). Depending on your reader, it may also be available on your smartphone.
Languages
At the moment You can teach this class is being produced in English and all proceeds from each of the three English versions will go to VESL.
We teamed up with Azizi Life in Rwanda to put together a Kinyarwanda version of the book. Click here to get a copy. Azizi Life use You can teach this class as part of their Adult Literacy programme. Click here if you would like to learn more.
Please do get in touch in you have suggestions (and the resources) for translating the book into another language.